Here's a quick look at the last five years worth of sales in the region. This is the month to month number of sales for the last 60 months.
It's a rough year for agents, sellers and lenders. Buyers, too, though those that can afford to buy have a lot more choice.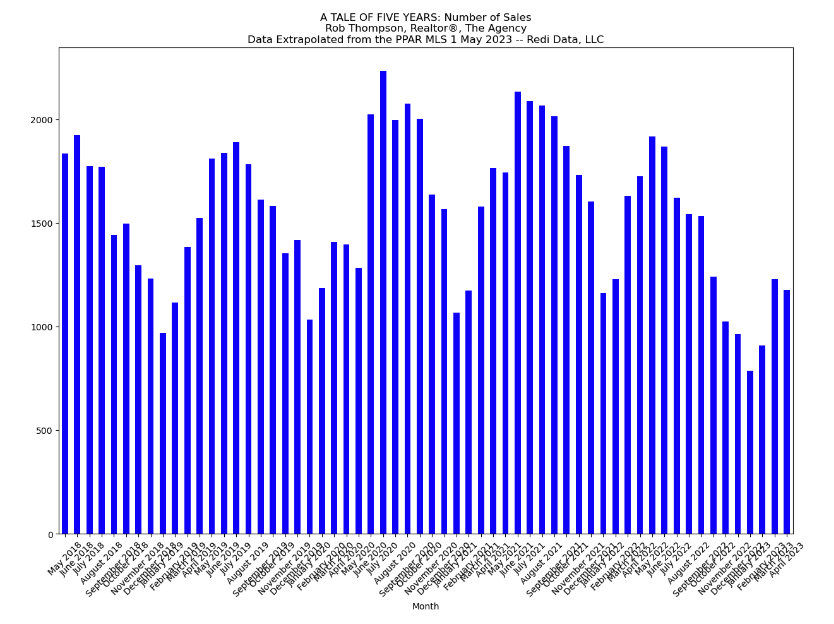 Here is the same data alongside the number of homes for sale. As you can see, inventory has picked back up, which makes sense. As interest rates have risen, sales have fallen due to prices becoming unaffordable for many.